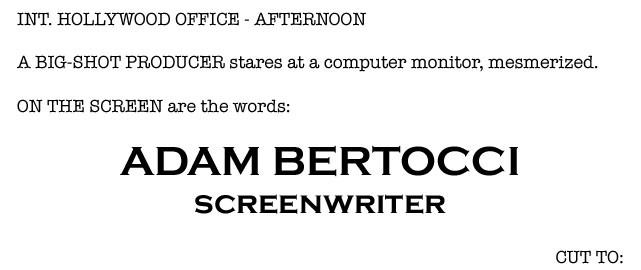 Here's what's touring festivals right now...
On the verge of professional failure, an author sells his soul to sell his novel.

"A chilling, ambitious independent film that does the genre right" — That Moment In
"If you like horror films that actually try and get under your skin... this one's for you" — IndyRed

NOT YET ONLINE ................ IMDB

An overadventurous girl spends a summer hiking, stargazing and discovering what's really important in life.

— Best Comedy Feature / Nominated for Best Narrative Feature, Best Director - Narrative Feature, Best Actress in a Feature, Queens World Film Festival, 2018.
— Best Feature, New Jersey Film Festival, Spring 2018.
... and here's what I've written on spec!
Are you an "industry" person? Wanna request a read?
Feel free to contact me!
"Much Ado About Nothing" retold (with modern language, don't worry) as a wacky teen comedy, from the acclaimed author of the Shakespearean mashup "Two Gentlemen of Lebowski" (praised by the Royal Shakespeare Company, among other experts).




"Cinderella" retold in a dark and twisted fantasy about an abused slave, a crumbling monarchy and an eldritch, bloodthirsty Faerie God-Mother.




A high-concept holiday comedy about an angst-ridden teenage girl and her outcast schoolmates who must rediscover the magic and wonder of childhood to help Santa save Christmas.

- Semifinalist, Writers on the Storm screenwriting competition, 2009.




Spec adaptation of Robert Cormier's controversial young adult novel about the terrifying power of invisibility.




An epic fantasy-comedy from William Makepeace Thackeray's beloved story for children.

- Co-written with childrens' TV pioneer Kermit Love.
- "A great effort, retaining the wistful irony of Thackeray's source material." -- legendary producer/manager Bernie Brillstein
There's a few more spec scripts not listed here,
for legal reasons, producer mandate
or just because they're bad.
Click below to see some